Club Disciplines
Mixed Martial Arts (MMA)

a full-contact combat sport that allows both striking and grappling, both standing and on the ground, using techniques from other combat sports and martial arts.

10th Planet Jiu Jitsu

Made famous by Eddie Bravo, the 10th Planet system focuses on Jiu Jitsu for MMA, using clinching  to lock up submission holds, with this evolution of Jiu Jitsu movement the sport is ever evolving.

Boxing

We run boxing classes for all experience levels and we have 2 England Boxing qualified coached . Our beginners class will show you the ropes and take you through the various stances, blocking and punching techniques.

Kids Classes

All disciplines are available in children's classes too, which is a perfect environment for learning and forging new friendships. We also offer mixed age classes where children and adults are welcome - great for family training.

1-2-1 Private Classes

Perfect for members wanting to benefit from direct training or to focus on a specific area they'd like to improve on - other enjoy the privacy and freedom to move forward at their own pace.

Thai Boxing

Thai Boxing is a martial art that uses the eight limbs as effect weapons, punches, kick, knees and elbow techniques will be show to you in class as well as a sport Thai Boxing is a great way to get fit.  
Facilities
Octagon Cage

The only gym in Redditch with a functioning fighting cage

Roll Mats

80% of the gym is covered in matting, which lends to the open space enviroment

Bags & Pads

The gym is fully equipped with industry standard punching bags and and fight pads

Changing Rooms

Fully refurbished changing room, aways clean and hygenic 

Food & Drinks

We have a fully stocked vending machine with a range of different refreshments to keep your energy up

Car Park

We are able to offer our customers onsite car parking
FAQ
WHAT LEVEL OF EXPERIENCE DO YOU NEED TO ATTEND THE CLASSES?
Our trainers are experienced in coaching at all levels.  If you are attending one of the martial arts classes they may pair you up with someone of a similar standard or with more experience to help you get the most out of your session.
WHAT DO I NEED TO BRING?
You can purchase hand wraps, boxing gloves and other equipment at the reception shop if you don't have your own.
HOW MUCH DOES IT COST?
We offer a FREE trial class to give you a chance to come and try a class, see the gym and meet the instructors. If you choose to join the gym we offer 3 memberships.
Adult
£35.00 a month (1 class a week)
£50.00 a month (14 classes a week)
Kids
£35.00 a month (6 classes a week)
ARE THERE MANY FEMALE MEMBERS?
We are a welcoming and friendly club and are attracting more and more women all the time for the fitness and martial arts classes.
I WANT TO GET FIT, BUT I'M NOT SURE ABOUT FIGHTING
Our disciplines are not just about throwing punches, people come here for something different, to learn a new discipline, which can help with confidence, fitness and self esteem.
CAN I GET PRIVATE ONE-TO-ONE SESSIONS?
All trainers can offer 1 to 1 sessions with them – please approach the trainer of your choice directly
I WANT TO COMPETE AS A PROFESSIONAL FIGHTER - CAN YOU HELP ME?
We have over 20 members who are active fighters currently as well as several trainers holding titles and belts. Check out our trainer's profiles for more details.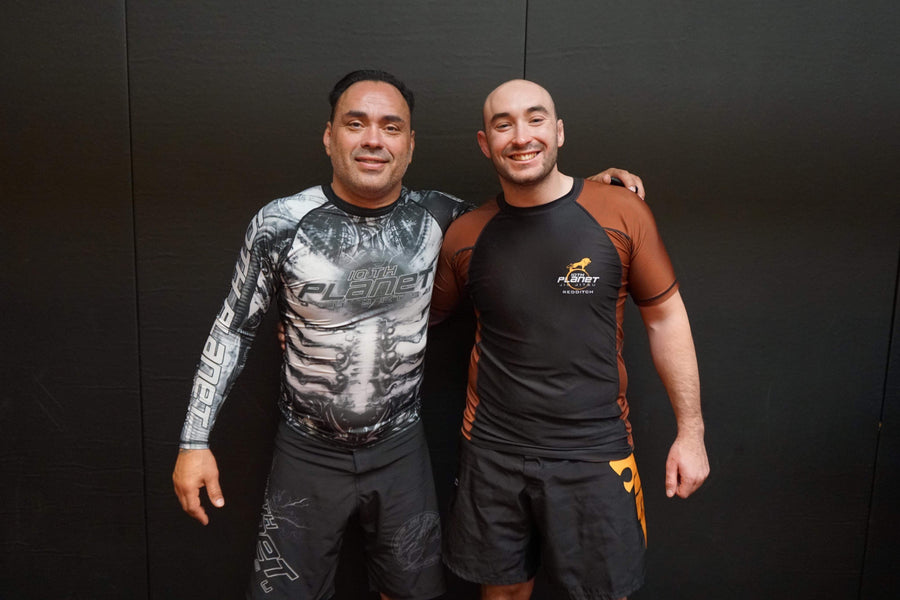 EDDIE BRAVO
Eddie Bravo is a Brazilian jiu jitsu black belt under Jean Jacques Machado. Bravo made his mark in competitive jiu jitsu by submitting Royler Gracie at the ADCC Championship (2003), after which he launched his 10th planet jiu jitsu, a program that became widely publicized, gathering a huge following in the grappling and MMA circuits. Eddie's views on grappling, heavily reliant on positions such as the rubber guard, the twister and a half guard move Bravo labelled as the lock down, caught the eye of several MMA fighters who sought Bravo to learn the system, fighters such as Alan Belcher, Matt Horwich or Vinny Magalhaes, to name a few.
https://www.bjjheroes.com/bjj-fighters/eddie-bravo - Referance